Grant Trask - 9
COUNTRY OF RESIDENCE:
Brisbane, AUS
DATE OF BIRTH:
17/03/1989
PLACE OF BIRTH:
Brisbane, AUS
PROFILE
GRANT TRASK became the third generation family member to compete in the F1H2O Championship, following in his Father's and Uncle's footsteps and making his race debut in Abu Dhabi in 2016.
His racing resume, to say the least has been impressive. He started out winning "Rookie-of-the-Year" trophies in the Australian F3 and F2 Championships back in 2006 and again in 2007 before going on to become the outright F2 titlist in 2008.
After taking a three year break from racing, while concentrating on family business from 2010 through 2013, he came back with a vengeance, finishing in the top three in the Australian F1, 2000cc, FO and Unlimited Outboard Championships the last four years including winning the Unlimited Outboard Championship last season.
WORLD CHAMPIONSHIPS: / WIN: / 2ND: / 3RD:BEST RACE FINISH: 6 / BEST QUALIFYING POSITION: 5 / BEST CHAMPIONSHIP FINISH: 14GRAND PRIX ENTERED: 8 / RACE STARTS: 8DEBUT: 2016
CAREER INFOS
2016 - 16th F1H2O World Championship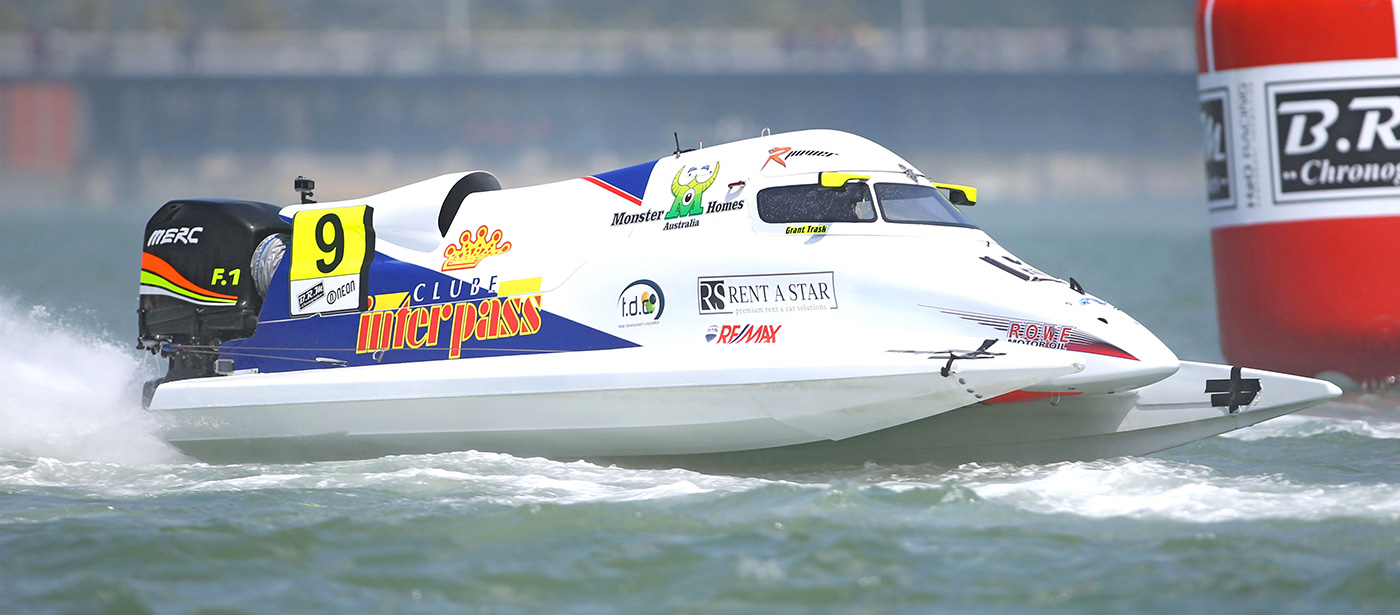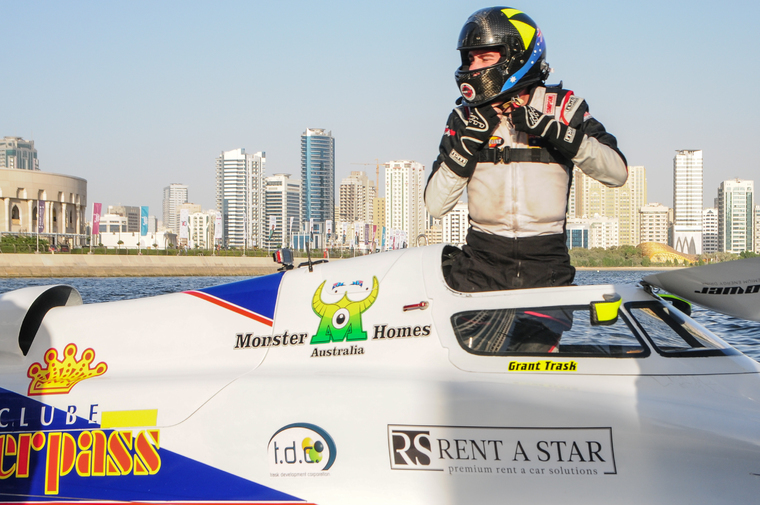 December 23, 2017
BARTERCOIN BACKING TRASK IN 2018
Saturday, 23 December: Bartercoin Founder & CEO, Robert Tidy, has committed significant funds to support Grant Trask in the 2018 UIM F1H2O World Championship as well as the Australian F1 series, ...
F1H2O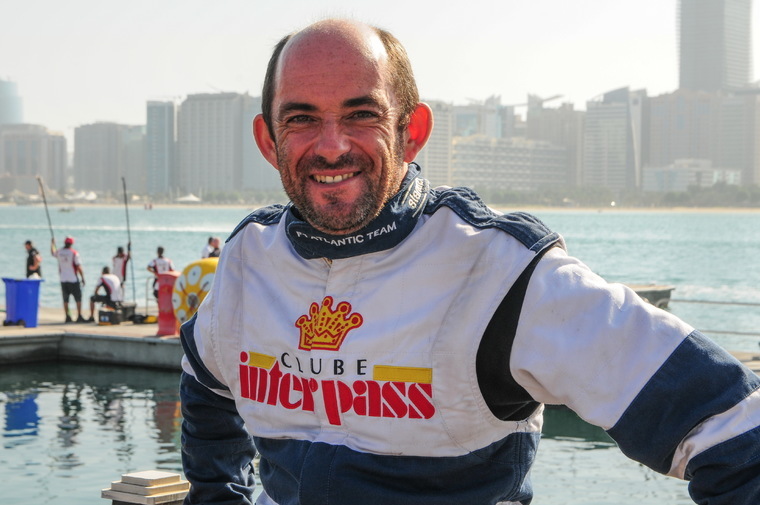 March 28, 2017
BENAVENTE CONFIRMS TRASK AS TEAMMATE
Tuesday, 28 March: F1 Atlantic owner-driver Duarte Benavente has confirmed Australian Grand Trask as his new teammate. The second driver revision for the Portuguese outfit in as many seasons ...
F1H2O