October 10, 2022
SARDINIA HAS A "SPECIAL" HISTORY WITH F1H2O RACING!
F1H2O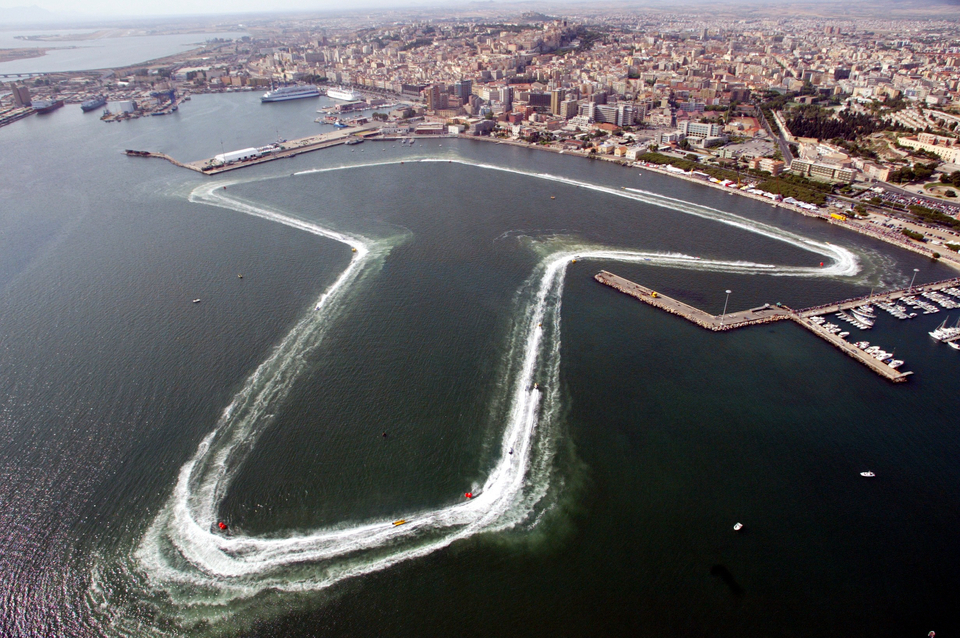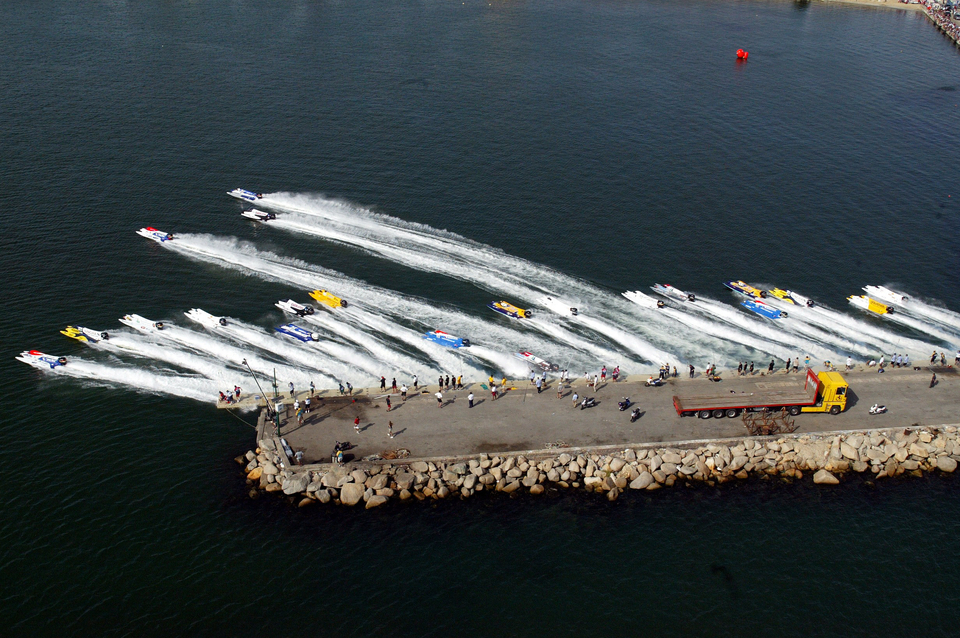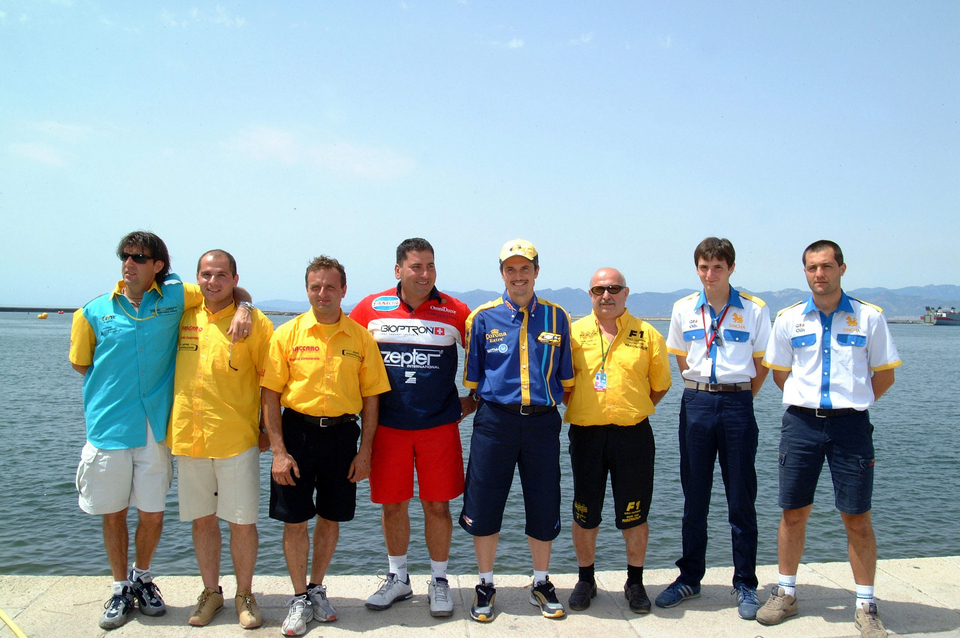 Monday, October 10th- Olbia – Sardinia (Italy) In few days, this weekend October 14-16, Olbia will host the "Italian Grand Prix of Regione Sardegna", fourth round of the UIM-F1H2O World Championship.
In what started almost 30 years ago, the lovely island of Sardinia and the world's most exciting racing series, the UIM F1H2O World Championship have been putting on a special show of excitement and skill on water with the world's best drivers speeding along at 225 kph in two totally different venues north and south, since 1994!
The 38 year old powerboat racing series that started in Como in 1981, has seen 42 different Grand Prix's run here in Italy including 10 previous events in Sardinia: in Porto Cervo in the north and Cagliari in the South.
The first three, were in consecutive years from 1994 till 1996. Picturesque Porto Cervo had three different drivers being crowned champion at each year. Great Britain's Jonathan Jones of Wales set sail to victory in 1994 ahead of Italian Guido Cappellini along with his teammate Yutaka Sugihara from Japan.
A year later in 1995, German driver Michael Werner, started the season with a victory in Porto Cervo as part of a three race winning streak, only to later loose the crown to Cappellini at season's end. Walter Cabrini kept the Italian pride in line with a runner-up position in second. Jonathan Jones once again captured the final place on the podium and making it two straight top-three's in Sardinia for the Welshman.
In the final race in Porto Cervo in 1996, once again the event started the season. This spring showing, with the pro-Italian crowd, finally could cheer on their defending World Champion Guido Cappellini who would win his first of five victories in Sardinia, by besting Jonathan Jones and his third straight podium. First year pilot Pertti Leppala of Finland coming home in third place on his way to rookie-of-the-year honors.
The attention shifted to Southern Sardinia with the addition of a new venue in the ancient city of Cagliari in 1998. This began a seven year run in the colorful harbor setting that challenged the drivers skill with open Mediterannean waves occasionally rolling onto the race circuit as the fans enjoyed the boats "dance" on the waves at over 200 kph!
Cappellini won in both 1998 and again in 1999 ahead of Jones. Jonathan's finish marked it four podiums in a row, while defeating a fast improving driver from Finland in Leppala, along with his chief rival from the United States Scott Gillman who took third.
The new century in 2000 this time had the race scheduled at the halfway point of the season in the heat of summer. Gillman captured his first victory in Sardinia on his way to his second world title that year. The Californian finished ahead of a pair of Italian drivers in Francesco Cantando and Massimo Roggiero. The Milano area pilots would over their many years of racing in F1, make a real mark in the sport.
The late-Russian driver Victor Kunitch scored his only F1H2O victory in his short career in magnificent fashion in 2001 beating pole-sitting American Gillman and pilot Philippe Dessertenne from La Rochelle in France.
Ten-time World Champion Guido Cappellini would start a streak of two straight victories in 2002 and 2003 holding off the American Gillman and Laith Pharaon of Saudi Arabia both years on his way to a pair of world titles.
The year 2004 marked the last time a UIM F1H2O World Championship event has taken place on the regione Sardinia. Again, the four-time World Champion Scott Gillman held off Sami Selio of Finland and Duarte Benavente of Portugal.
Ten previous races in two different locations and now, for the first time in championship history, the field of drivers from three different continents and ten various nations get set to race here in lovely Olbia for the Italian Grand Prix of Regione Sardegna marking the first time in 18 long years we have returned to this special island.