February 17, 2020
H2O RACING ANNOUNCE CALENDAR FOR 2020 UIM F1H2O WORLD CHAMPIONSHIP
F1H2O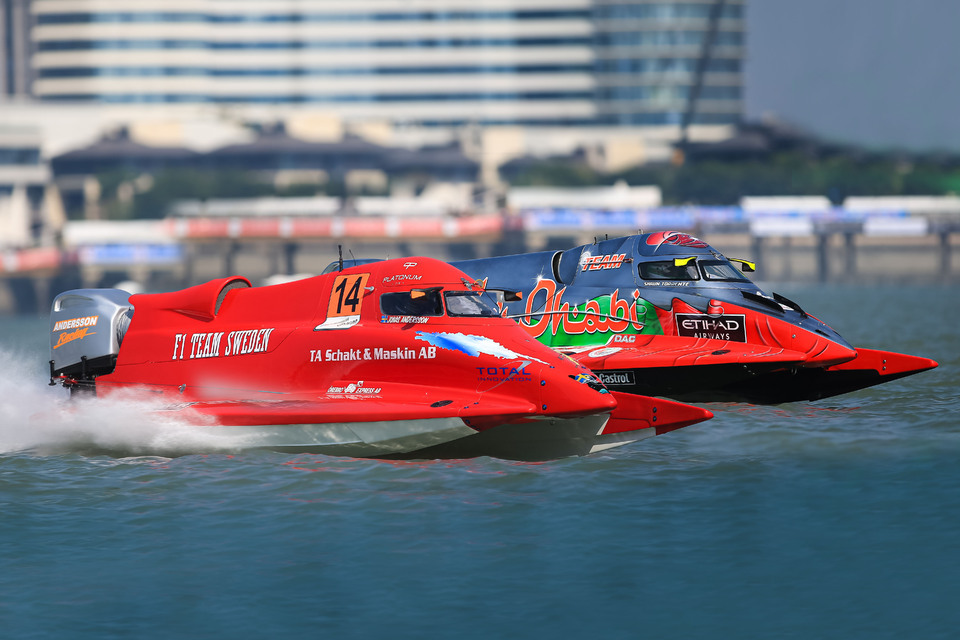 Monday, 17 February: Jeddah, Saudi Arabi will open the calendar for the 2020 UIM F1H2O World Powerboat Championship as it was announced today by promoter and organiser H2O Racing.
The championship will launch its 37th season in Jeddah on 17-21 March marking a return to the Kingdom of Saudi Arabia one year after the Grand Prix of Dammam.
The European phase of the season will be played out on the Arade River in Portimao in May with the Grand Prix of Portugal with H2O Racing set to announce the venue for the Grand Prix of Europe, in June , before the UIM F1H2O tour heads to the Far East.
The first Grand Prix of China will take place middle of September followed by another Grand Prix in China in October.
Asia will host a Grand Prix at the beginning of November with a return of the F1H2O World Championship in India at the end of November.
All the locations will be announced in the next weeks.
As usual the final race of the 2020 season will be in the United Arab Emirates in December when the Khalid Lagoon in Sharjah will host its 21st Grand Prix.
2020 UIM F1H2O WORLD CHAMPIONSHIP
17/21 March – Jeddah, Saudi Arabia
08/10 May – Portimao, Portugal,
June – Europe - TBA
Mid September – China - TBA
16/18 October – China - TBA
06/08 November – Asia - TBA
27/29 November – India - TBA
16/19 December – Sharjah, UAE