May 18, 2019
CARELLA LOOKING TO BE IN THE MIX
F1H2O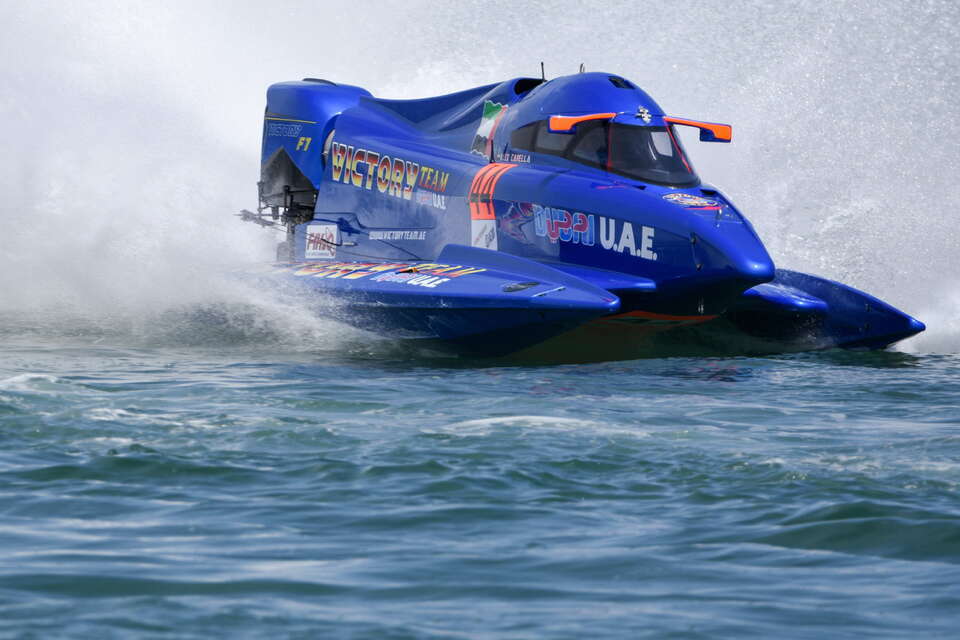 Saturday, 18 May, PORTIMAO (Portugal): Victory Team's Alex Carella heads into today's sessions confident that he will be in the mix after a good first practice yesterday, posting the fourth quickest time. "It was a good first session for us and gives us something to build on," said Carella. "I had a slight issue with the balance of the boat but little by little it is coming together.
"We had good power and will make a few adjustments but I am confident we will be in the mix today. Yesterday's conditions didn't suit my driving style, very windy but no waves but I manged it okay and the times were good."
The four-time champion is looking to improve on his strong weekend in Portimao last year, going third quickest in qualifying and finishing fourth, which proved to be his best result of the season.