December 15, 2016
GRANT TRASK ENJOYING LIFE IN THE F1H2O FAST LANE
F1H2O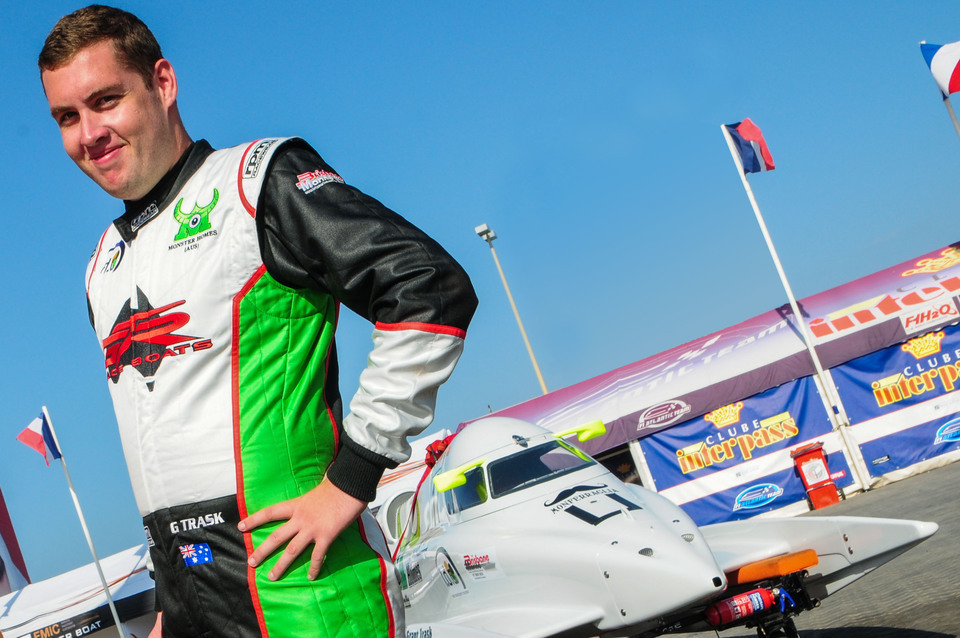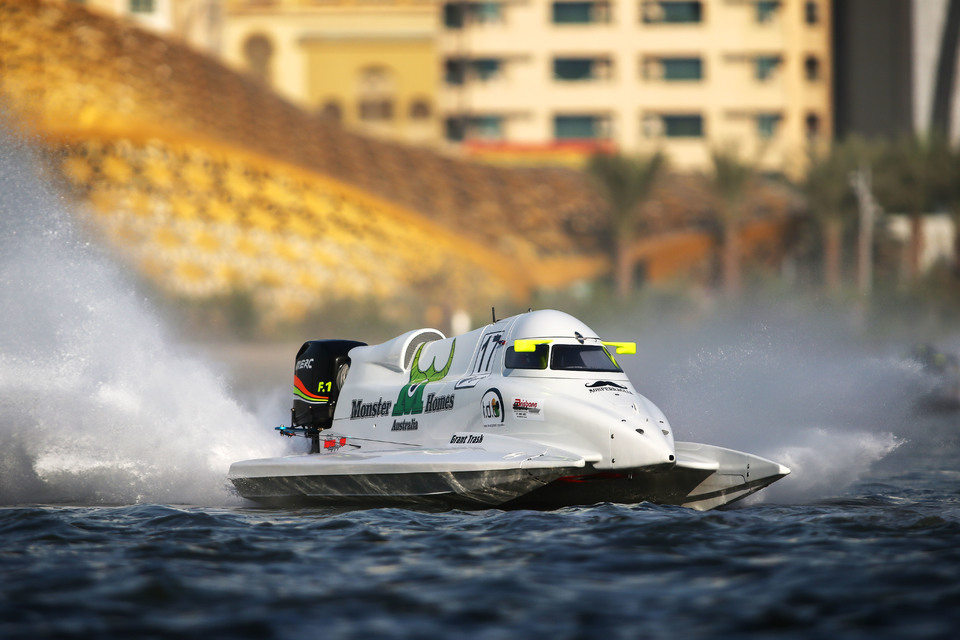 Thursday, 15 December, SHARJAH (UAE): After an eight year gap, the 'Trask' name reappeared on the F1H2O time sheets, with Grant Trask following his father and uncle into the higher echelons of the sport, and clearly revelling in it.
The 28-year-old from Brisbane made his UIM F1H2O World Championship debut in Abu Dhabi and is now preparing to see out the year at the Grand Prix of Sharjah. "The competition is a lot tougher than at home but I am loving it. It is great to have this challenge and to compete against the world's best," said Trask junior. "I have never driven a DAC before, it's completely different to the boats I race back home, but really enjoying being out there and just need to get more seat time.
"At home we race inboards, hydroplane and all sorts and a lot of the time in rougher water and although here the water is smoother most of the time, there are a lot more boats racing around you."
His opening volleys in Abu Dhabi saw P16 in BRM Qualifying and Trask just missing a top ten finish in his first race after getting a post-race one lap penalty for an infringement at a restart that cost him his first championship points. "Abu Dhabi was good considering the issues we had and the limited time in the boat. We were in the points at the flag but we had a bit of a malfunction between me and radioman over the restart," he said. "I came over here and my goal was to be in the top ten which is a high goal to achieve for someone who has never run in this championship or at this level. But that's the target so I am hoping to get into Q2 in qualifying and then we'll see how the race goes."
Asked if he will be back and what lies ahead in 2017 Trask said, "As for the future, well that's a secret. You'll find out shortly."
Grant's racing resume, to say the least has been impressive. He started out winning "Rookie-of-the-Year" trophies in the Australian F3 and F2 Championships back in 2006 and again in 2007 before going on to become the outright F2 titlist in 2008.
After taking a three year break from racing, while concentrating on family business from 2010 through 2013, the younger Trask came back with a vengeance, finishing in the top three in the Australian F1, 2000cc, FO and Unlimited Outboard Championships the last four years including winning the Unlimited Outboard Championship this season.