December 15, 2016
SHARJAH CIRCUIT – THE CHALLENGE AHEAD
F1H2O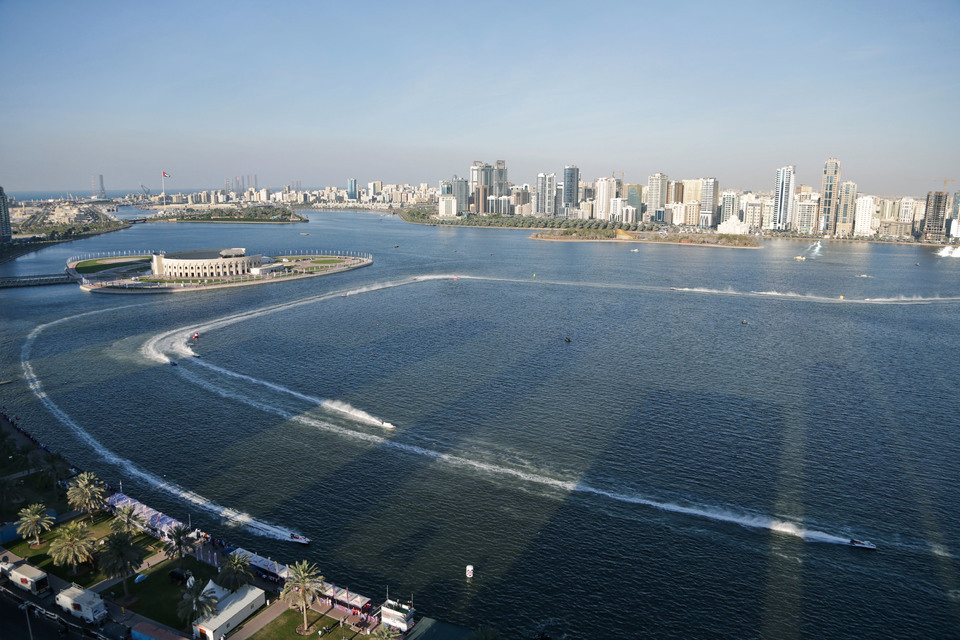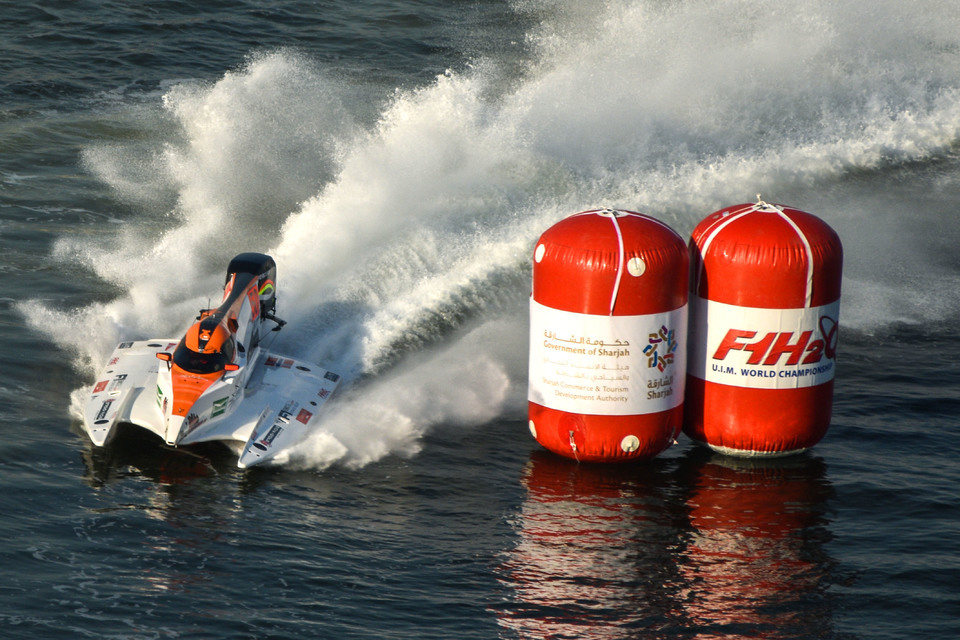 Thursday, 15 December, SHARJAH (UAE): Four-time world champion and F1H2O television commentator Jonathan Jones assesses the stunning Khalid Lagoon circuit and the challenge the drivers face at this week's UIM F1H2O Grand Prix of Sharjah.
"It's a tricky circuit. The first problem the drivers have is that the water is very sticky which means there is quite a lot of drag on the boats, so the way they set up with propellers and various things is quite different.
"It's quite a big circuit, so you think you need bigger propellers, but because of the drag you need to drop a couple of sizes. So I think finding the right set-up here is a little bit more complicated than at some other places.
"It's a really nice circuit but it's going to be rough. No doubt about it and very much a drivers' circuit.
The lap: 5-pin 2,225metres
"You go across the start-finish and head to a 90-degree left-hander. It's quite a long straight, about 12 seconds. So in terms of time it means you could actually do with quite a big propeller.
"You go through the corner, down a long, long straight to the far end of the circuit to another left-hander where you come back on yourself a bit. Now in that area it can get very, very rough.
"Through that corner then head to the only right-hander, turn 3. The secret here is not to let the boat settle, keep the boat on top of the water, don't let it drop too low or you create drag. If that happens, you slow the boat down.
"The other thing is that between the yellow [right-hander] and final two turns it's a fairly short distance, so you must, you have to, keep the boat up keep the RPM up because the prop you have is likely to be more suited for the longer straights so you will have to work really hard on the turns between the short straights to the chequered flag.