May 16, 2017
FUEL FOR THOUGHT AS TEAMS PREPARE FOR EVIAN
F1H2O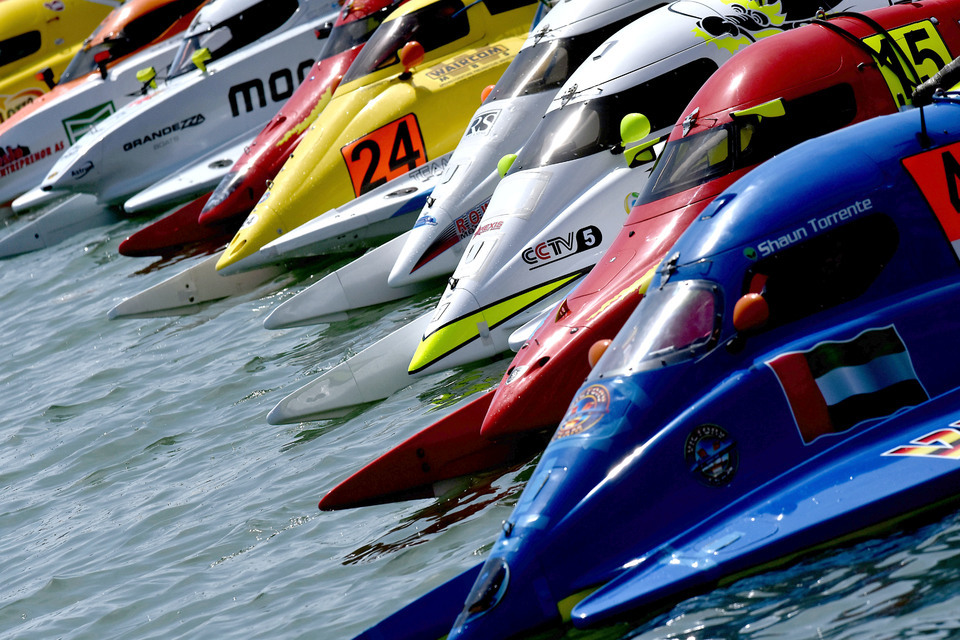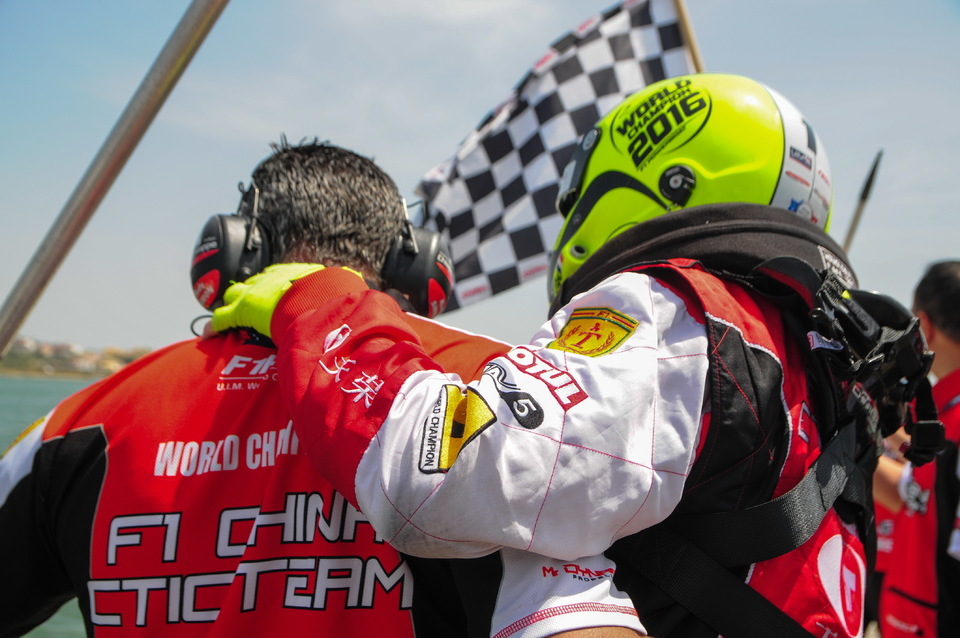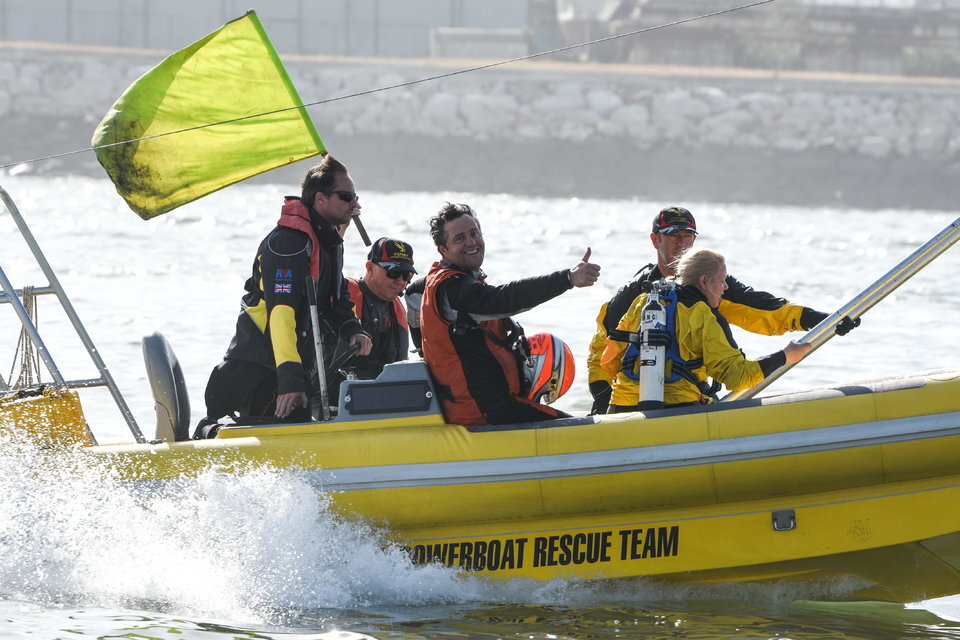 Tuesday, 16 May: With containers and race boats now in situ at various workshops and facilities across Europe, team preparations for round 2 of the UIM F1H2O world Championship, the Grand Prix of France in Evian on 30 June- 2 July are well underway.
There is much to ponder and much fuel for thought for all nine teams and 19 drivers after a tricky opener in Portimao, with schedules disrupted by storm force winds, three days of prepping, qualifying and racing crammed into just hours and engine-fuel related issues taking its toll on some.
With the deadline for equipment to be in Evian by 27 June the race is now on to resolve any issues, rebuild engines, prepare thoroughly and in some cases turn around new boats.
Defending champion and race 1 winner Philippe Chiappe looks set to unveil his new Moore Formula hull, but Evian is his 'bogey circuit' where he has not finished in his previous two outings. He leads a quartet of drivers looking to become a first French winner on home waters.
Team Abu Dhabi was one team to suffer in Portugal, losing four out of five engines, but team manager Guido Cappellini says they now fully understand the problem and are working hard to resolve it. All three drivers will run the same boats and the team is planning to test on the 19-22 June, with Alex Carella targeting a second consecutive victory on Europe's largest Alpine lake.
After a strong early showing in qualifying last time out, before he dropped into a hole and turned over, Italy's Francesco Cantando is working flat out to have his new Blaze ready for Evian, whilst teammate Bartek Marszalek will be looking to build on his excellent drive to fifth in Portugal, despite seeing blue at the end after a discussion with and ensuring an early bath for Emirates Racing's Mike Szymura.
Szymura is scheduled to head to Cardigan in Wales in the coming weeks to test the up graded Dragon Evo, prepped by Jonathan Jones working closely with Dave Burgess and Dai Morgan.
His teammate Marit Stromoy is already anxious about Evian after she was side-lined very early on last time out with fuel related engine problems and despite taking the positives that her boat was quick in Portugal she says 'you can prepare as much as you want in terms of tuning, testing, new technology, but a different fuel can take matters out of your hands'.
Sami Selio, who is the only driver other than Carella of the current crop to win in France - his victory, his first ever in the championship, coming in 2007 in La Rochelle - is in Busto Arsizio in Italy this week at the Mac Croc BABA Racing facility to plan their testing schedule.
So much fuel for thought – not least the fact that Lac Leman is known for its tricky conditions, big rollers and unpredictable winds!