June 15, 2017
FRANCE HOPING FOR HOME WIN!
F1H2O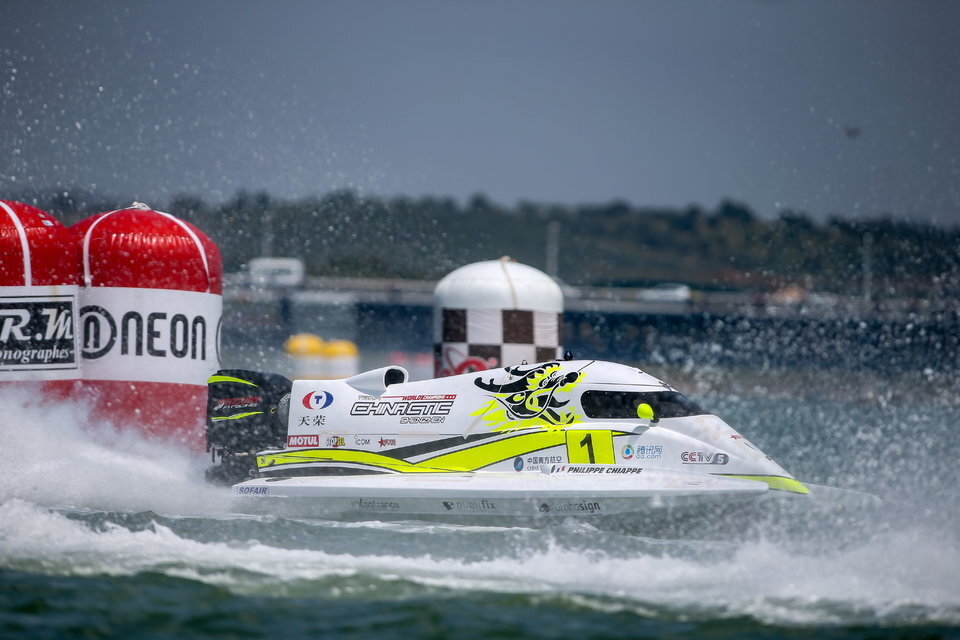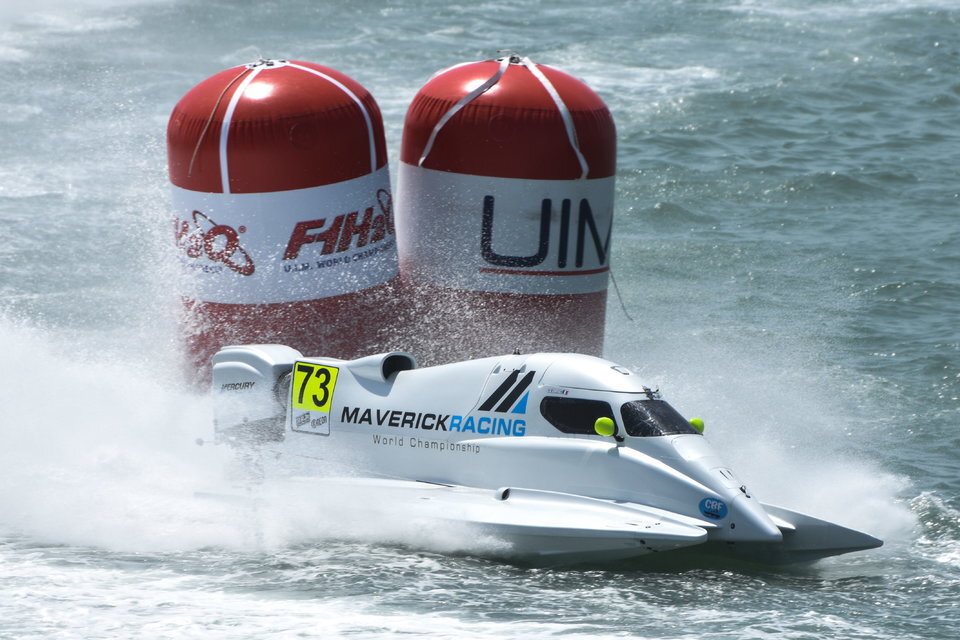 Thursday, 15 June: The idyllic internationally renowned Spa Resort of Evian-Les-Bains on the southern shore of stunning Lac Leman, Europe's highest alpine lake, is the wonderful setting for round 2 of the 2017 UIM F1H2O World Championship and the 21st Grand Prix of France, 1-2 July.
Of the 19 drivers from 12 countries who raced in Evian in the previous two years, most will realise that this holds little advantage or comfort and favours no one except possibly the bravest of the brave, due to the unpredictability of the weather mixed with deceptive rolling waves and the often delayed wake of the busy Lac Leman ferry traffic.
France is currently enjoying the limelight and top billing in world powerboat racing, boasting the home-based world championship winning team, CTIC F1 Shenzhen China, the three-time and defending world champion Phillippe Chiappe running a hull built in France, and many countrymen who have dominated the World Endurance Championship and made the Rouen 24hr their own.
But one prize that eludes the country is that a Frenchman is yet to win an F1H2O Grand Prix on home waters.
Some of the biggest names in the sport have won in France; Van Der Velden the first winner in 1981 in Vichy, Molinari, Spalding, Jones, Boca, Cappellini, Gillman and of the current crop of drivers, Selio and Carella. But in the 20 previous Grand Prix hosted in Vichy, Lyon, Paris, Chalon Sur Saone, La Rochelle and Evian, French success has been limited with the highest placed finish credited to a certain Francois Salabert with fourth in Paris in 1984 and Cedric Deguisne last year.
Leading the charge to reverse the trend and, on current form the man most likely to succeed, is Chiappe who heads a quartet of Frenchman seeking to end the drought and give the crowd that gather in their tens-of-thousands what they have craved for so long.
But Chiappe, who has the early points' advantage in the title race after winning in Portugal, will be acutely aware that Evian is his bogey circuit and despite qualifying in pole in 2015 and leading the race has failed to get to the chequered flag on both occasions.
Shouldering the burden of 'national' responsibility with Chiappe is teammate Peter Morin who lines up for just his second outing in the top-flight and Maverick Racing duo Cedric Deguisne and his new teammate Amaury Jousseaume, also making his second appearance on the tour.