December 11, 2018
TEAM ABU DHABI TRIO SET FOR TITANIC TITLE DECIDER IN SHARJAH
F1H2O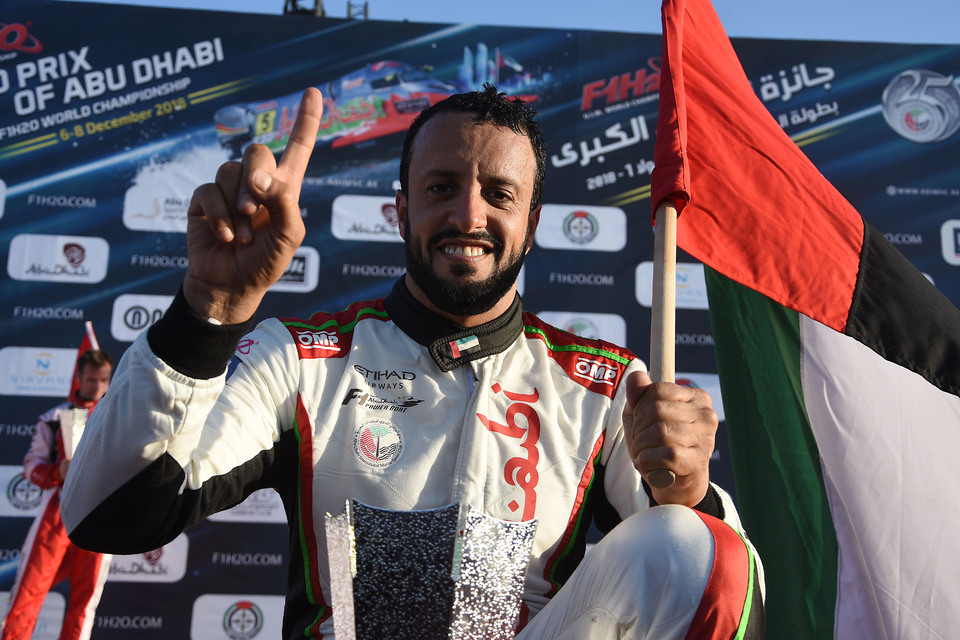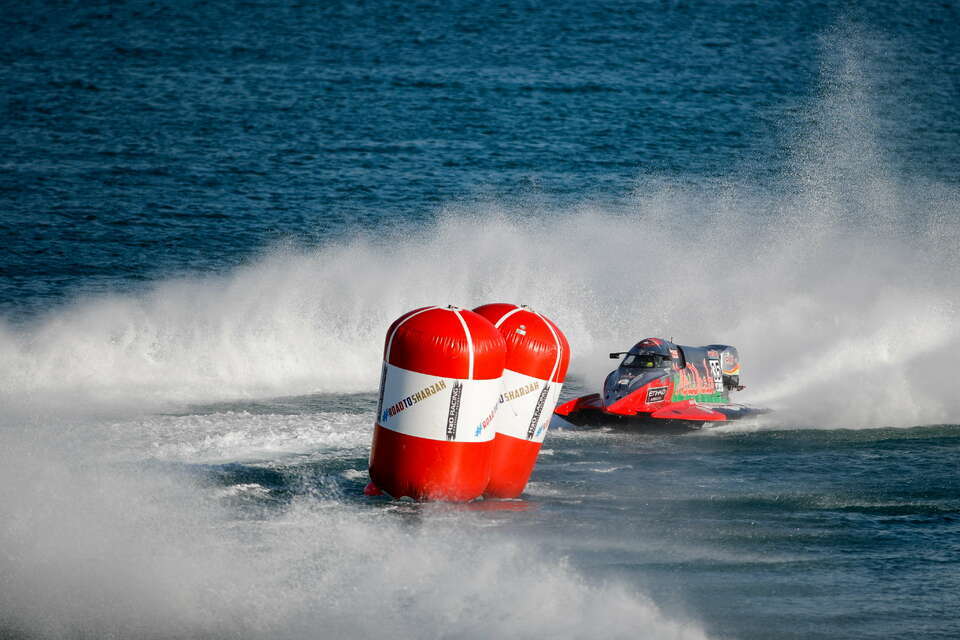 Tuesday, 11 December, SHARJAH (UAE): Team Abu Dhabi head into the final round of the year at this week's UIM F1H2O Grand Prix of Sharjah with the luxury of knowing that one of its three drivers will be crowned world champion when the chequered flag is waved on Saturday afternoon.
The Abu Dhabi trio of Shaun Torrente, Thani Al Qemzi and Erik Stark has enjoyed an unprecedented season taking six pole positions and six race wins with podium lockouts in France and China, clinching a third Teams World Championship at their home Grand Prix last week.
All three are bidding for a first UIM F1H2O world drivers' title with Torrente, who has won three times this year, heading into the decider with a three point margin over Abu Dhabi Grand Prix winner Al Qemzi. Stark, who won in London and in Evian, has it all to do after breaking down in the last race and must overturn a nine and 12 point deficit to his teammates.
Torrente has said all season that the target was to arrive in Sharjah with the outcome of the title race in his own hands. "I guess it's a winner-take-all scenario for me and Thani, but there are so many other outcomes. I come here with the mind-set that when you get here all the cards have been played. It's a one-race deal. You don't have to worry about the next race. It's in my own hands now."
Al Qemzi has the best record of the three in Sharjah, winning three times and after becoming the first Emirati to win in Abu Dhabi he looks to make history for the second time by winning the world title. "I am ready for Sharjah. I win here three times before and I will try my best again. The start for me is no problem. I start behind on the last race and I managed to win. I will not take notice of any instructions. I want to win this race."
For Stark it is simple, he has to win and hope that his teammates falter or finish fifth or lower. "It's going to be a big ask but anything can happen. You never know," Stark said. "All I can do is go out and try to get the best result I can in qualifying and for sure I have to go for the win. The last race was pretty hard to take and the year suddenly seemed to disappear. But you just never know what is going to happen."
What could well be a decisive factor in the title outcome is the performance of a clutch of other drivers who can mix it with the Abu Dhabi trio and take crucial points away from them; CTIC F1 Shenzhen China driver Peter Morin has been in great form this year and has emerged as a future front runner, picking up another podium and his best result of the year in Abu Dhabi finishing in second. The Frenchman is currently the best of the rest in fourth place ahead of teammate Philippe Chiappe.
Emirates Racing's Marit Stromoy is enjoying a great end of season run and is a very real threat and up to sixth overall in the standings after finishing second in qualifying and in the race in India and again qualifying in P2 last time out. If the Norwegian has a trouble free run a repeat of her famous victory in Sharjah in 2015 is a strong possibility.
After a dismal season Mad Croc BABA Racing's Sami Selio bounced back with a hard fought podium in Abu Dhabi and will be looking to round out his year with another strong performance, with Jonas Andersson more than capable of challenging at the front as long as he can get to the end of the race.
The Nineteen drivers will get their first opportunity to get used to the revised 2.17km 5-pin Khalid Lagoon circuit on Thursday 13 December with two practice sessions at 09:00hrs and 13:00hrs followed by BRM Qualifying at 15:30hrs.
UIM F1H2O World Championship (top ten)
1. Shaun Torrente (usa/*uae) 77pts
2. Thani Al Qemzi (uae) 74pts
3. Erik Stark (swe/*uae) 65pts
4. Peter Morin (fra) 54pts
5. Philippe Chiappe (fra) 37pts
6. Marit Stromoy (nor) 35pts
7. Sami Selio (fin) 19pts
8. Erik Edin (swe) 18pts
9. Ahmed Al Hameli (uae) 18pts
10. Francesco Cantando (ita) 17pts