December 13, 2018
TEAM ABU DHABI'S ERIK STARK ON POLE FOR GRAND PRIX OF SHARJAH
F1H2O
*Stark's teammates and title rivals start in sixth and seventh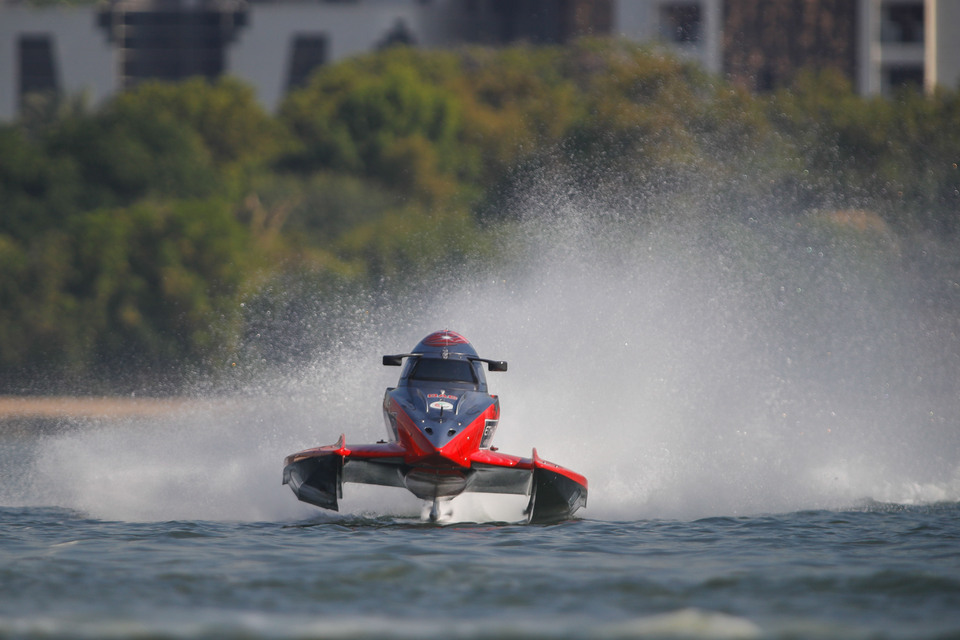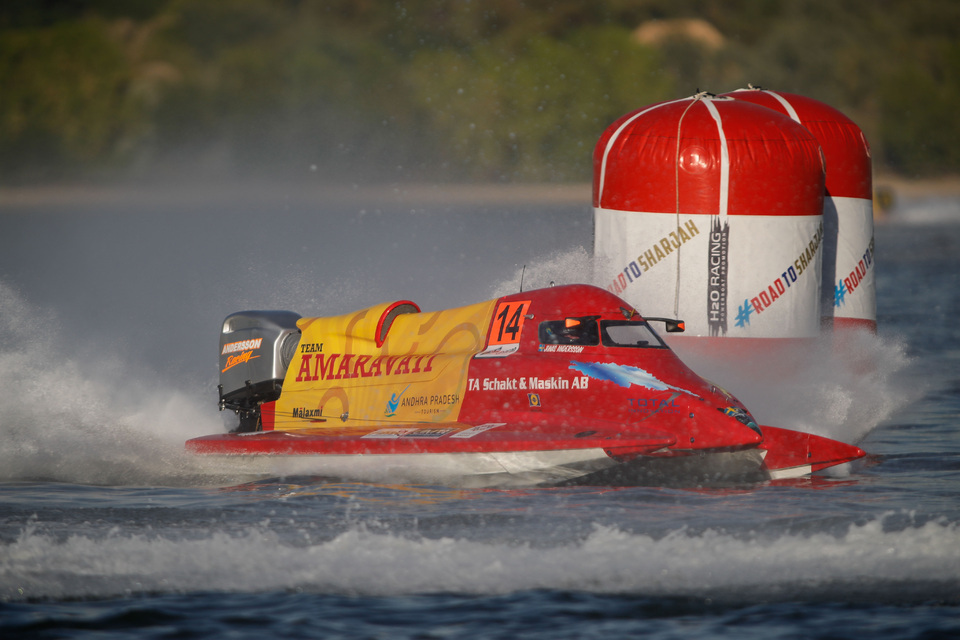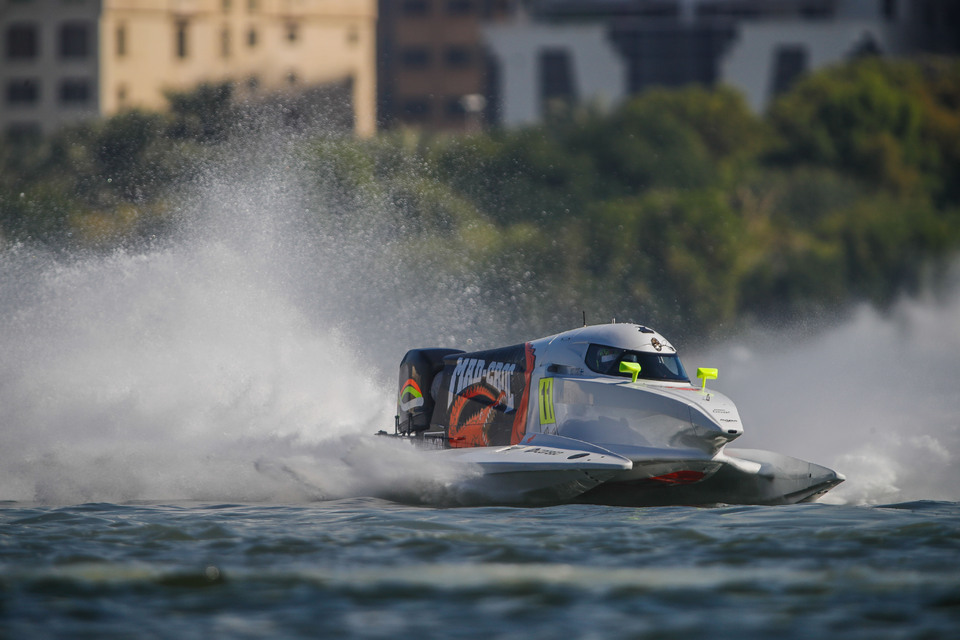 Thursday 13 December, SHARJAH (UAE): Team Abu Dhabi's Erik Stark produced arguably the most important lap of his career in today's BRM Qualifying top six shootout, his second lap of 45.61s putting him into pole position for the UIM F1H2O Grand Prix of Sharjah. "It was amazing. I made a small mistake on my first lap and I was able to correct that on my second and claim pole. It will be fun having Jonas (Andersson) on my side. The only thing I can do is win the race. I have done half of the work now. We have one day of rest tomorrow and then Saturday is race time again. The guys in the team have been fantastic and I really think we can go on and win the race. I had a bad race in Abu Dhabi, but we have moved on. I know I have the speed."
After barrel rolling in this morning's extra free practice session Team Amaravati's Jonas Andersson produced something extra special to go second quickest in 45.67s, "Just so close but I really wanted to beat him," Andersson said. "After what happened this morning this is more than okay. For the guys and me to put the boat and engine back together and be ready was amazing. I am very happy that for once we have a day off before the race because I am totally out."
After his podium last time out Sami Selio's return to form continued with the Mad Croc driver getting his best qualifying result of the year going third quickest in 45.79s. "Finally we really are getting back on track and these are the kind of results we should be getting. I made some small mistakes and maybe the propeller choice was not perfect. But we see what we can do from third."
Stark's fourth pole of the season took on an even greater significance with his teammates and title rivals Thani Al Qemzi and Shaun Torrente not enjoying the best of qualifying sessions, with Al Qemzi only just managing to squeeze into Q3 in fifth and at Torrente's expense, pushing him down to seventh. "Everything was going to plan in Q2, I think I was sitting second but knew I had to go quicker but as I went down the front straight everything shut off," said a frustrated Torrente. "I lost dash, trim and steering so I came in because I can't do anything like that. The guys tried to throw in another battery but then nothing worked."
Peter Morin's good run of form continued and topped the time sheets in Q2 putting him last out in the shootout but the CTIC driver's 46.22s lap was not good enough to unseat either of the Scandinavian trio.
Victory Team's Alex Carella was the first out in the shootout after just avoiding the cut and starts from fifth with Al Qemzi unable to better his time of 46.55s.
It was another very frustrating afternoon for Philippe Chiappe missing the cut in Q1 for the second successive Grand Prix, with Bartek Marszalek unable to take his spot in Q2 after his engine let go in the first session.
After qualifying in P2 in India and Abu Dhabi it was not to be Marit Stromoy's day having had to change engines and unable to find the same pace and ending the second session in eleventh spot.
Today's qualifying results sets up a tantalising final grand prix of the season and fight for the world title; championship leader Shaun Torrente starts from seventh, Thani Al Qemzi has to overturn a three point deficit and starts on his inside in sixth, with Erik Stark needing to win and hope for the others to falter – he starts from pole. "For the final race of the year and in the fight for the title this is an amazing result. Every moment the situation changes this is very good for the world championship. They each have a chance and for me nothing changes. Team Abu Dhabi will have a world champion." said team manager Guido Cappellini
UIM F1H2O Grand Prix of Sharjah – BRM Qualifying: top-six shootout
1 35 Erik Stark (swe/*uae) – 45.61s
2 14 Jonas Andersson (swe) – 45.67s
3 11 Sami Selio (fin) – 45.79s
4 8 Peter Morin (fra) – 46.22s
5 1 Alex Carella(ita/*uae) – 46.55s
6 5 Thani Al Qemzi (uae) – 46.63s
For full results:
https://www.f1h2o.com/results/2018/grand-prix-of-sharjah/f1h2o