June 11, 2018
LONDON READY TO HOST THE UIM FIH2O WORLD CHAMPIONSHIP FOR FIRST TIME IN 33 YEARS
F1H2O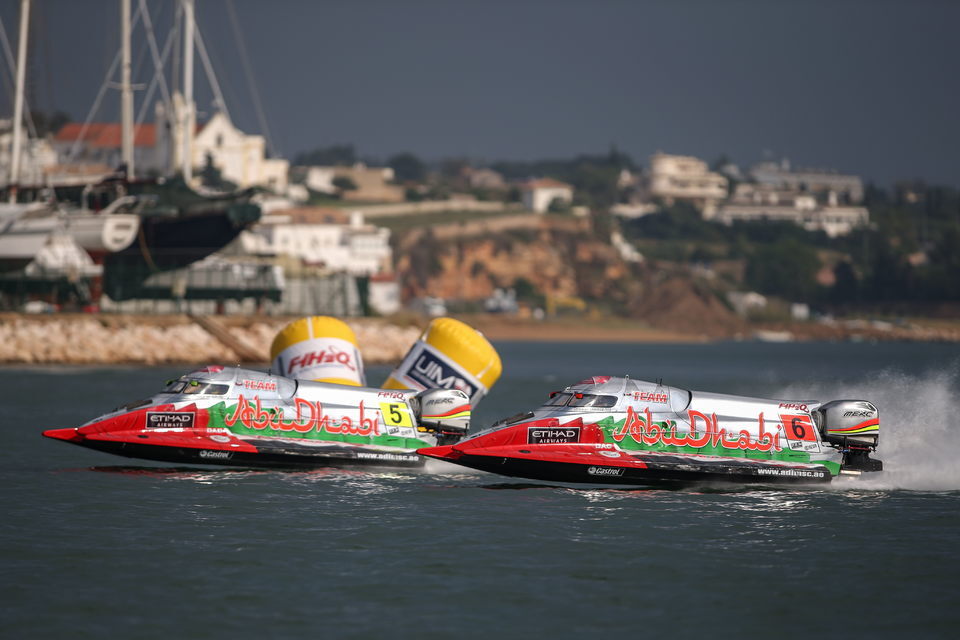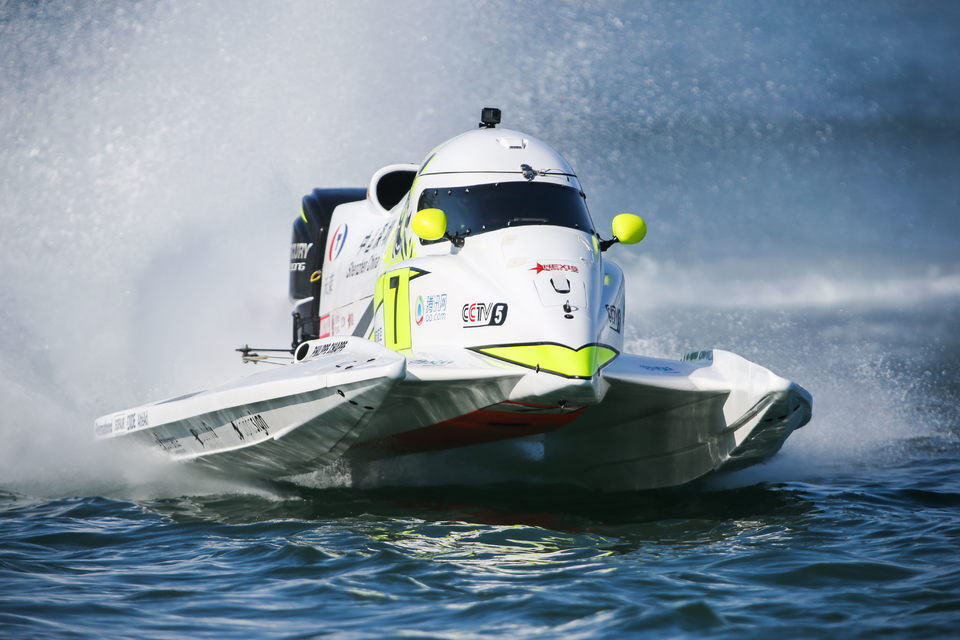 Monday, 11 June, LONDON (England): The UIM F1H2O World Championship, the flagship series of international single-seater inshore circuit powerboat racing, returns to London for the first time in 33 years for round 2 of the 2018 campaign.
This weekend's UIM F1H2O Grand Prix of London will be take place at the historic Royal Victoria Dock on 15-17 June, the fourth time the capital and the venue has hosted a round of the championship and the first time since 1985 when British driver Bob Spalding took the victory and later that year went on to be crowned world champion.
Heading the line-up of 20 drivers from 12 countries is the current championship leader Shaun Torrente who will be looking to build on his perfect start to the season in Portimao at the Grand Prix of Portugal in May, qualifying in pole position and leading home Thani Al Qemzi to complete a Team Abu Dhabi one-two.
Leading the impressive list of challengers looking to halt the Abu Dhabi juggernaut is three-time world champion Philippe Chiappe who sits in third place in the points, with his CTIC F1 Shenzhen China teammate Peter Morin in fifth and splitting the Victory Team duo, defending and four-time world champion Alex Carella and Ahmed Al Hameli.
After dramatically taking each other out of contention in the early stages of the season-opener Team Sweden's Jonas Andersson and Emirates Racing's Marit Stromoy will be aiming to get their title challenges back on track and bank their first points of the season.
Mad Croc BABA Racing's two-time world champion Sami Selio is another looking to get his season up and running after what he described as a disastrous first race and is optimistic that the team has resolved the engine issues that prevented him from starting and side-lined teammate Filip Roms after 9 laps.
Maverick Racing will run a third boat with Norwegian Mette Brandt Bjerknaes joining Cedric Deguisne's French outfit, the 29-year-old stepping up from F2 and Endurance Racing to make her F1H2O debut and swelling the ranks of women competing in the top-flight of circuit racing to three, joining her fellow countrywoman Marit Stromoy and Germany's Simone Schuft.
Drivers will get their first opportunity to acclimatise to the tricky conditions they are likely to face on the tight 1.72km Royal Victoria Dock oval circuit with an extra free practice session at 15:00hrs on Friday [15 June]. The first official practice session is at 10:15hrs on Saturday and followed by BRM Official Qualifying at 15:30hrs, with the final practice session of the weekend at 10:15 on Sunday and the UIM F1H2O Grand Prix of London starting at 15:00hrs.
The UIM F1H2O Grand Prix of London will mark the tenth time that Great Britain has hosted a round of the championship; the nine previous rounds were staged at Holme Pierrepont (1981 & 1982); Bristol (1982 & 1990); London (1983, 1984 & 1985); and Cardiff (1993 & 1994).
2018 UIM F1H2O WORLD CHAMPIONSHIP TEAM & DRIVER LINE-UPS
VICTORY: 1 Alex Carella (ita/uae*) / 3 Ahmed Al Hameli (uae)
ABU DHABI: 5 Thani Al Qemzi (uae) / 6 Shaun Torrente (usa/uae*) / 35 Rashed Al Qemzi
CTIC F1 SHENZHEN CHINA: 7 Philippe Chiappe (fra) / 8 Peter Morin (fra)
F1 ATLANTIC: 9 Grant Trask (aus) / 10 Duarte Benavente (por)
MAD CROC BABA RACING: 11 Sami Selio (fin) / 12 Filip Roms (fin)
SWEDEN: 14 Jonas Andersson (swe) / 15 Erik Edin (swe)
BLAZE PERFORMANCE: 36 Simone Schuft (ger) / 37 Francesco Cantando (ita)
EMIRATES RACING: 50 Marit Stromoy (nor) / 51 Bartek Marszalek (pol)
MAVERICK F1 RACING: 70 Mette Brandt Bjerknaes (Nor) / 73 Cedric Deguisne (fra) / 74 Erik Stark (swe)
(*denotes international racing super license)
2018 UIM F1H2O WORLD CHAMPIONSHIP STANDINGS – after round 1:
1. 6 Shaun Torrente (usa/uae*) 20pts
2. 5 Thani Al Qemzi (uae) 15pts
3. 7 Philippe Chiappe (fra) 12pts
4. 1 Alex Carella (ita/uae*) 9pts
5. 8 Peter Morin (fra) 7pts
6. 3 Ahmed Al Hameli (uae) 5pts
7. 10 Duarte Benavente (por) 4pts
8. 37 Francesco Cantando (ita) 3pts
9. 15 Erik Edin (swe) 2pts
10. 74 Erik Stark (swe) 1pt