February 26, 2016
EMIRATES BASED TEAMS LOOKING FOR GOOD START TO 2016 IN DUBAI!
F1H2O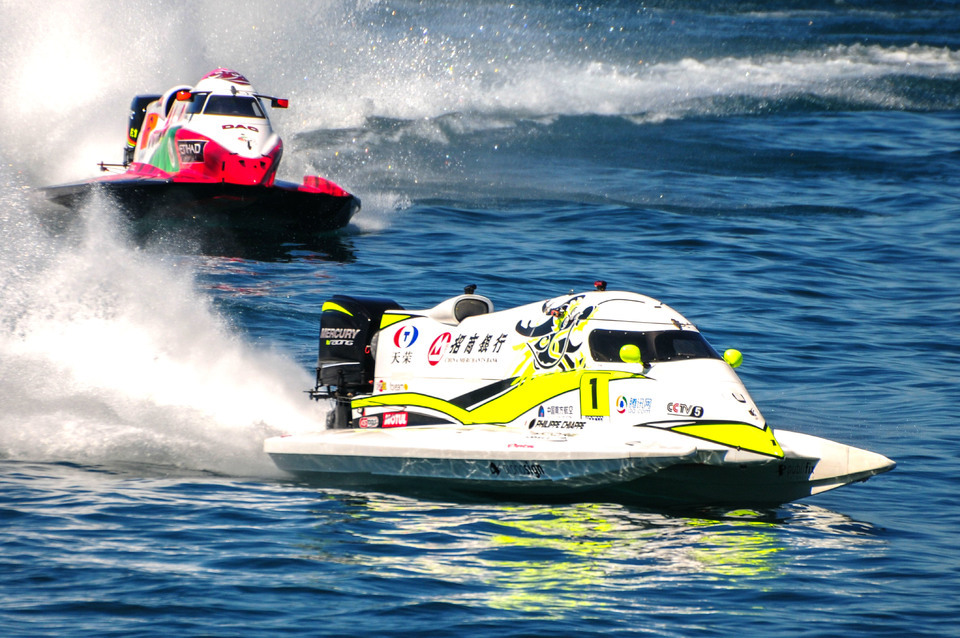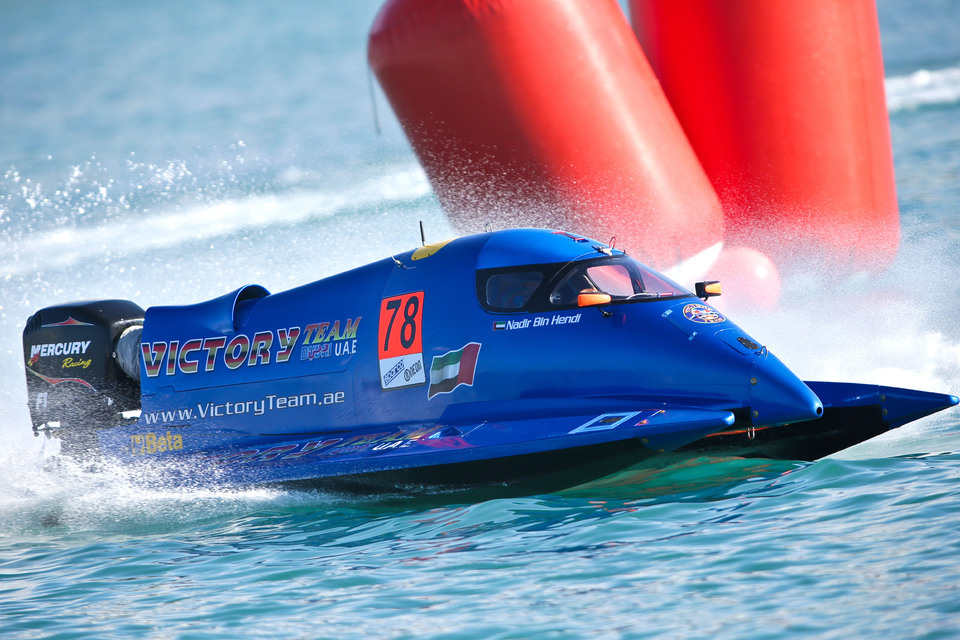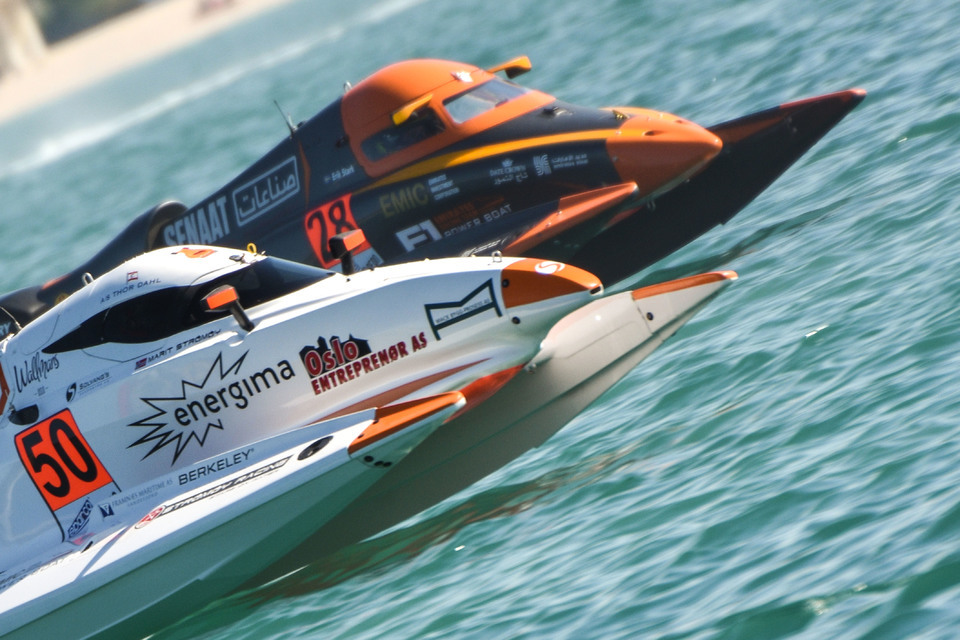 Friday, 26 February: Eighteen drivers from 11 countries head to the United Arab Emirates next week for the opening round of the UIM F1H2O World Championship, with four of the nine teams based locally and each looking to make an impact at the inaugural Grand Prix of Dubai on the 2-4 March.
Two-time back-to-back World Champion, Philippe Chiappe of CTIC F1 China Team, heads into 2016 looking to do something only two drivers have done in the previous 32 racing seasons, win three straight championships.
The 14-year-veteran, who has won four races in his last eight starts including two in the Emirates, will be feeling a lot of heat from the clutch of very talented competitors who drive for locally-based outfits.
Team Abu Dhabi, winners of last years' Team Championship, will bring out three-time World Champion Alex Carella who has won four of the 12 Grand Prix he's entered on Emirates waters and will be chasing his 12th career victory in his brand new boat from Italy. He is hoping to move up just one position in this season's world championship after finishing runner-up in the last two years.
Joining the 30-year-old Italian is veteran Emirati driver Thani Al Qamzi, whose last victory was just outside Dubai in Sharjah in 2012. Al Qamzi will be starting his 27th race in his home country as he dreams of winning for the fourth time along the Gulf in his quest for his first ever title.
Another Abu Dhabi based team, Emirates Racing, are pinning their hopes on relative newcomer Erik Stark of Sweden. The driver from Stockholm, who earned his first career pole position wrapping up last season in Sharjah in December for Team Manager Scott Gillman's squad, is searching for his first career victory after 13 career starts.
Meanwhile, Erik's teammate of a season ago and 10-year-veteran Ahmed Al Hameli is currently sidelined through illness and will miss the opening round. The team will announce who will partner Stark in the coming days.
The one team with a stellar reputation from their many years and multiple times winning world titles on offshore circuits, the Victory Team, brings together a pair of new boats for their grand opening in their first full season of competition on the tour for American Shaun Torrente and Emirati Nadir Bin Hendi.
Torrente, who has three career victories all in the Middle East region, finished third in the drivers points a season ago and led the championship for over half the season after winning the opening event of 2015 in Doha, Qatar.
The native from Miami is one of the most dynamic drivers on the tour and is expected to push strongly for his first world title this season.
Meanwhile, Shaun's teammate Nadir Bin Hendi, who is very comfortable in a large two-man offshore boat, is getting more and more attuned to the smaller and more cat-like quickness of an F1H2O hull. He picked up his first points of the season in the Emirates last December in Sharjah and is now hoping to grow accustomed to chasing points every time he hits the water.
For the Dubai based team this winter has been punctuated with a lot of testing combined with long nights as they prepare for their debut at their home race to kick off the season on 2-4 March.
Completing the quartet of Emirates race teams, you don't have to go any further than Marit Stromoy of Norway who drives for Team EMIC and who created history last December winning her first race of her seven year career.
Marit, who is also an excellent qualifier, will be looking to kick off the new year hoping to carry that same success into more results in 2016 as she challenges her peers with renewed confidence heading into her eighth championship season.
Joining Marit on the team this season will be rookie Mike Szymura of Germany who dominated the F4-S series the last few seasons and steps up to F1H2O for the first time in Dubai.
Speaking of good qualifiers, nobody does it better than Finland's Sami Selio, a two-time World Champion and who has more pole positions than any other active driver with 23 including nine career number ones in the Emirates.
Selio is hoping to shake off the dust of the 2015 season, where he saw only one podium position combined with two accidents and one penalty for hitting a buoy and finishing a very disappointing seventh in the title run.
His teammate for a fifth season will be the tours youngest driver at 22, Filip Roms. The youngster from Espoo, Finland earned a first podium of his career last season in Evian, France along with capturing three top-10 performances along the way.
Jonas Andersson leads Team Sweden, the driver from Fruvi starting his 11th campaign. Joining him will be another young driver in 22-year-old teammate Jesper Forss.
Jonas has raced in the Emirates 22 times and is still looking for his first victory despite being on the podium three times. Forss in the meantime has raced here just three times, with his best being an eighth place finish in Sharjah in 2014.
No one has raced in the Emirates more than Italian Francesco Cantando. The 20-year-veteran who leads Blaze Performance has 12 career wins including three in the Emirates, his last in Abu Dhabi in 2001.
Joining the Milanese driver will be Poland's Bartek Marszalek. The likeable driver from Warsaw finished three of his four races a year ago, including two in the top-10, and will be hoping to do better as he starts his fifth season in F1H2O.
Another 30 plus Grand Prix entrant is Portuguese F1 Atlantic driver Duarte Benavente who begins his 17th season on the tour. Jumping on board and joining him will be Frenchmen Christophe Larigot, who had a steady run in his rookie campaign a year ago, with four top-10 finishes and looking for more again this time around.
With three world champions in the line-up of 18 drivers from 11 countries all eyes will be focused on the Emirates teams and how their combatants do against the rest of the world as the curtain goes up on the 33rd season of the UIM F1H2O World Championship at the inaugural Grand Prix of Dubai on the 2-4 March.