December 7, 2017
DRAMATIC START TO THE DAY IN ABU DHABI
F1H2O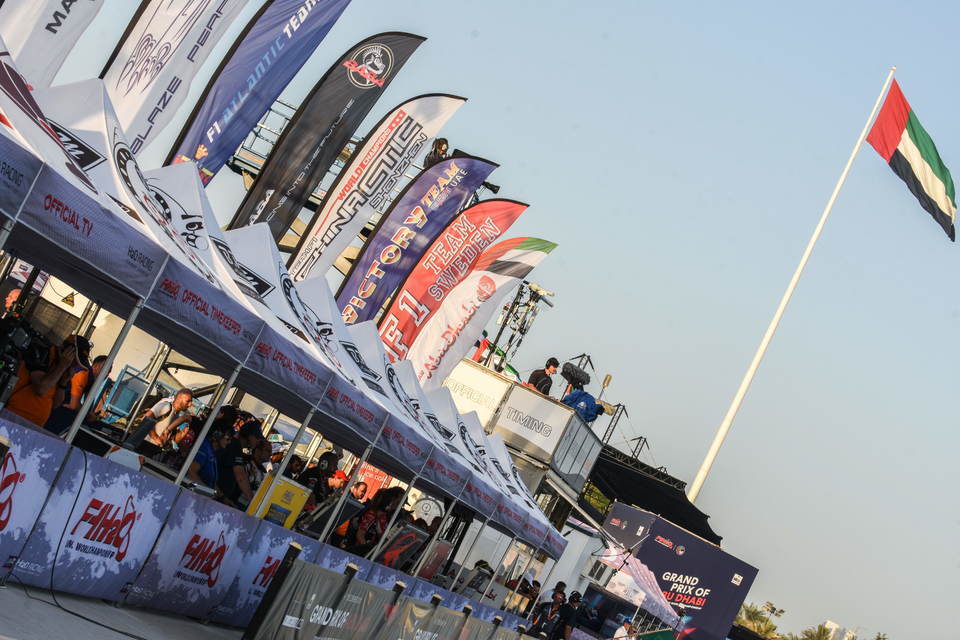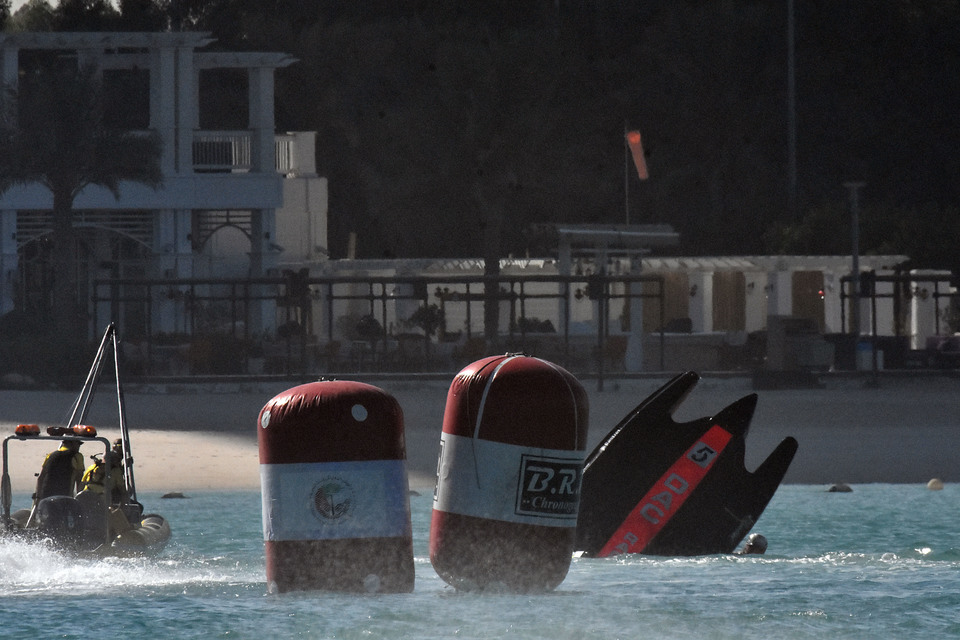 Thursday, 7 December, Abu Dhabi (UAE): A dramatic morning's free practice saw Abu Dhabi's Thani Al Qemzi blow his boat over early in the session, then his good friend and former teammate Ahmed Al Hameli go over in the closing minutes.
It was not the best start to the day for the Abu Dhabi outfit ahead of this afternoon's crucial BRM Qualifying, with Al Qemzi's session ending after just four laps. "Not an ideal start for us but we have a spare boat," said team manager Guido Cappellini. "There is a lot of pressure because it is our home race and sometimes it can affect drivers."
With the session drawing to a close Victory's Al Hameli had just popped in a quick lap to move up into P5 and was on another flyer when he too went over.
At the top of the time sheets it was a three-way dice between the title rivals, Philippe Chiappe again on top with a 43.58s lap ahead of Erik Stark and championship leader Alex Carella – the trio separated by just over two-tenths of a second and the only ones to get under 44 seconds.
After sitting out yesterday's session Bartek Marszalek produced an impressive fourth best time with a 44.28s lap, Sami Selio finding some good pace to round out the top six with 44.41.
For full classifications: http://f1h2o.com/results/2017/grand-prix-of-abu-dhabi/f1h2o